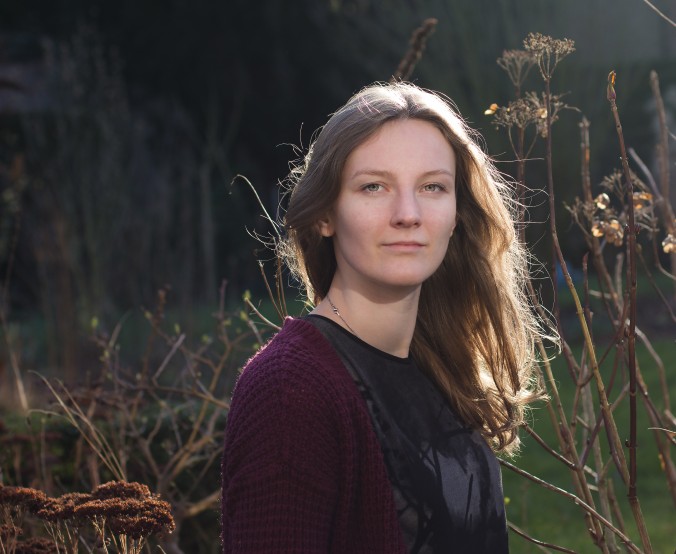 about
Mijn naam is Anne (1993, Zuid-Afrika), ik woon en werk in een stil en afgelegen deel van Nederland genaamd Zeeuws-Vlaanderen.
In mijn foto's zoek ik graag de grens tussen realiteit en fictie op. Hiermee verbeeld ik verschillende thema's waaronder 'angst' en 'vergankelijkheid'.
Mijn inspiratie haal ik met name uit het alledaagse leven. Ik ben opgegroeid in een oude pastorie (mijn ouders wonen hier nog) en hier is een liefde voor oude huizen ontstaan. Dit is zichtbaar in veel van mijn foto's.
My name is Anne (1993, South-Africa), I live and work in a secluded and very quiet part of the Netherlands called Zeeuws-Vlaanderen.
In my photographs I like to test the boundary between  reality and fiction. With these photos I give voice to different themes, including 'fear' and 'transience'.
I find most of my inspiration in everyday life. I grew up in an old rectory (where my parents still live), here a love for old houses emerged. Which is visible in many of my photos.
EXPOSITIES
2016
Solo-expositie, Mon Capitaine
Kinderdijk 56, Middelburg
Groepsexpositie, Art Gouda
Spieringstraat 1-3 (voormalig weeshuis), Gouda
Groepsexpositie, Kunstschouw Westerschouwen
Gallerie van Mira de Koning-Stanojevic, Burgh-Haamstede
2015
Groepsexpositie, Book Launch & Exhibition NEW Photo 2016,
5&33 Gallery (in the art'otel amsterdam), Amsterdam
Groepsexpositie, GLOW – Foederer Talent Award,
Parktheater, Eindhoven
Groepsexpositie (DIY), 1000 photos,
Pakhuis de Zwijger, Amsterdam
Groepsexpositie, Best of graduates Fontys Kunsten,
BKKC, Tilburg
Groepsexpositie, black box // white cube: graduation show,
Atelier de Rozenstraat, Tilburg
NOMINATIES
Kunstschouw award 2016
Foederer Talent Award, 2015
PUBLICATIES
Nico Out, Fotografie als aanzet tot reflectie, november 2016
Kunstzone (eigen tekst en beeld), Beeldmanipulatie in de hedendaagse (kunst)fotografie, juli 2016
PZC, Kunstschouw zit vol kansen voor aanstormend talent, juni 2016
Serena Libutti, Anne Nobels (interview), januari 2016
NEW Dutch Photography Talent 2016, boek van GUP Magazine, november 2015
HP / De tijd, FOTOSERIE: online artikel, oktober 2015